In order to get you up and running as quickly as possible, we added the ability to create refunds directly from our Dashboard.
Create a refund
The following requirements must be met for a charge to be refundable:
It must not be disputed
It must not have been fully refunded
It must not exceed the refund limit (15 refunds/charge)
It must be captured
It must have been captured for no longer than 365 days
First, log in to the dashboard and find the charge you want to refund.
Assuming the charge meets all requirements, you will find the "Refund" button here: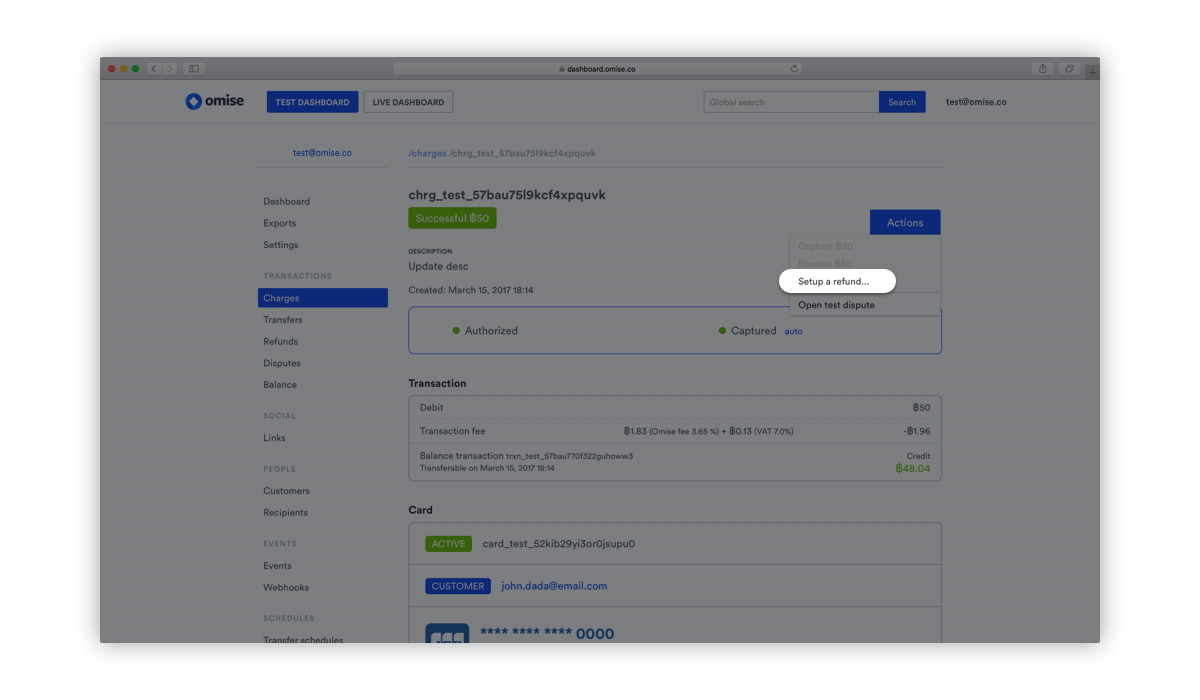 Clicking on it gives you the choice to do a full or partial refund:
That's all there is to it!