Globish
OMISE SOLUTION
Card payment & installment
Omise stands out because it allows full control of customer experience through a white-label payment flow that keeps users on the vendor's website throughout. Its solution also provides the modern forms of payment fitted to our customers' preference.
Gittitouch Apisaksirikul
Co-founder and Chief Operating Officer
FEATURED MERCHANT
Globish
OMISE SOLUTION
Card payment & installment
BUSINESS TYPE
Education
Prepare every local for global opportunities
Globish is an online learning platform that prioritizes comprehensive, accessible, and practical learning approaches to open doors to more work and educational opportunities.
The institute offers English language courses catered to competency levels and age groups. The platform is notably one of the earliest adopters in Thailand's educational technology (EdTech) sector that employs fully digital learning (no physical school and classrooms).
A door to inclusive education
Many have the choice of offline or online schooling, while many don't. Thus, Globish was formed with a vision to develop a solution that could help fill that gap.
Their target customers are mainly adults who cannot attend regular classes due to time and location constraints and students without sufficient (or at all) opportunities to learn from foreigners. Without native speakers to converse and fix their errors with, the students struggle to communicate in English despite considerable foundation.
Here is where Globish comes in. They connect learners of all ages to proficient instructors in other countries via one-on-one online classes conducted on the application they developed, so students can learn whenever and wherever they are comfortable.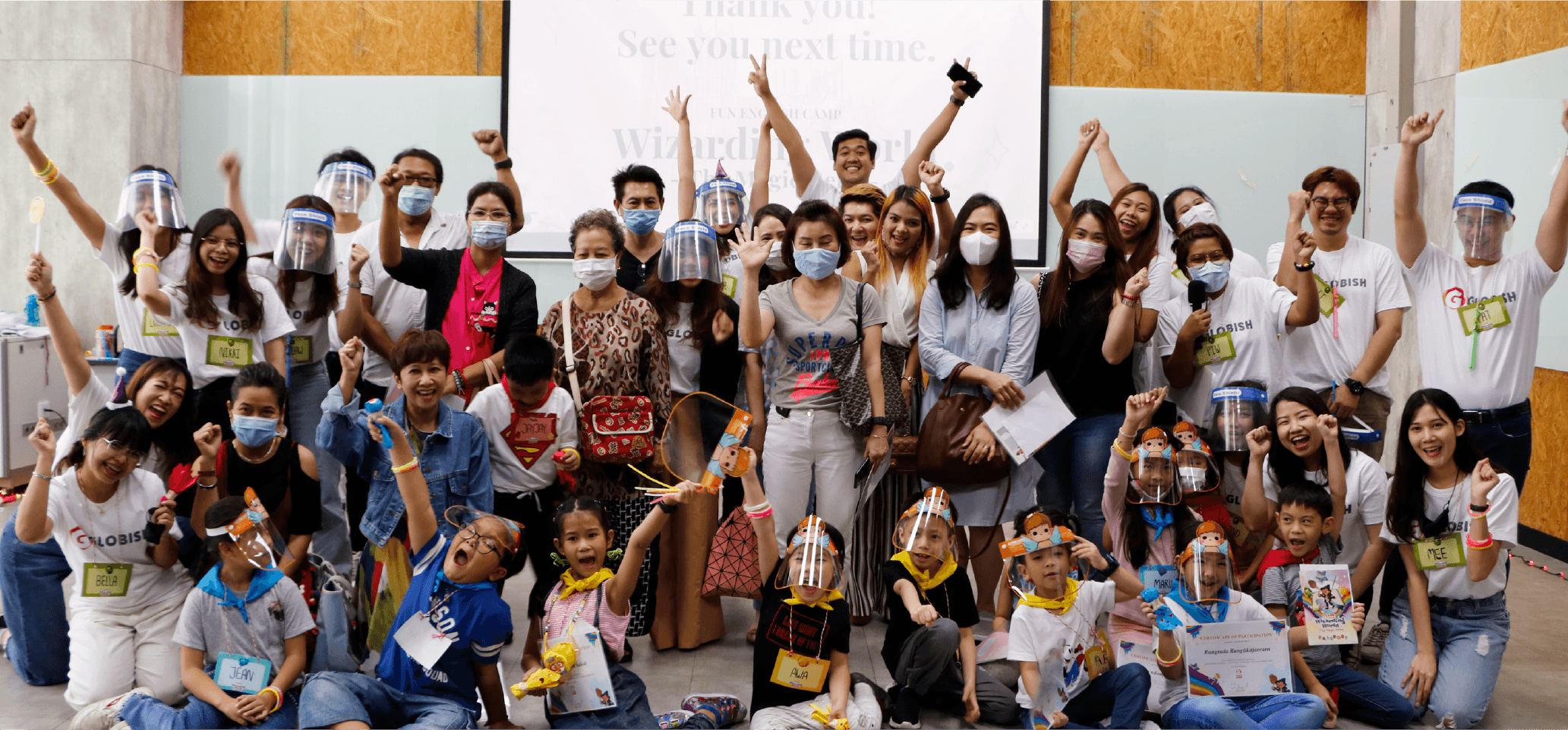 Strengthen an online platform with a payment gateway
Globish realizes that, to actualize their vision, the effectiveness of their courses alone is not enough. They also regularly revisit and upgrade their platform to ensure they provide the customer experience most suitable for their target audience. An important part of the said experience is the payment flow.
Pay without worries
Clients are charged a full course fee at purchase (around $1,000 - $3,000), and paying the total sum in cash can be difficult for some. With that in mind, Globish added two alternative payment methods for more payment flexibility.
Credit card
Most customers own at least one credit card and prefer this payment method to direct transfer, especially when making online purchases. This fact applies to both adult students and the parents of minors.

Installment
The option to divide the tuition fee into multiple portions offers more payment flexibility to the customers. Their financial burden is mitigated, thus, allowing them to select the course they need with fewer worries about the month's expenses.
To date, 60-65% of clients purchase their courses with a credit card or through installment.
Improved experience for all levels of user
End users (client)
With Omise, Globish gains more control over the customer experience. The payment gateway's white label solution keeps the payment flow on the vendor's website for seamless purchase and branding purposes. Also, payments are automatically validated so that clients don't have to bother confirming their transactions and can start learning faster.
Administrators (staff)
Omise dashboard displays the payment status in real-time, making it easier to use and navigate. There is also documentation available and regularly updated to assist and educate users.
The future of online education
The spread of Covid-19 is one of the main driving forces that pushed online learning to the mainstream. No wonder more institutes have started to shift to digital platforms in recent years.
Nonetheless, the future is unclear how customer behavior will change once things return to normal. How to retain online activities is a challenge for education businesses. And Globish's advice on that is to know your customers, understand their struggles, and figure out how going online can help them.