WFH Essentials: 7 ways to pamper yourself in lockdown
Spring has sprung and we're ready for new beginnings. While we can't travel to new destinations and go out to celebrate, we can still focus and appreciate small things that #stayingathome can bring. From bathroom must-haves to sophisticated treats, we have gathered some of the best WFH essentials that Omise merchants offer this spring.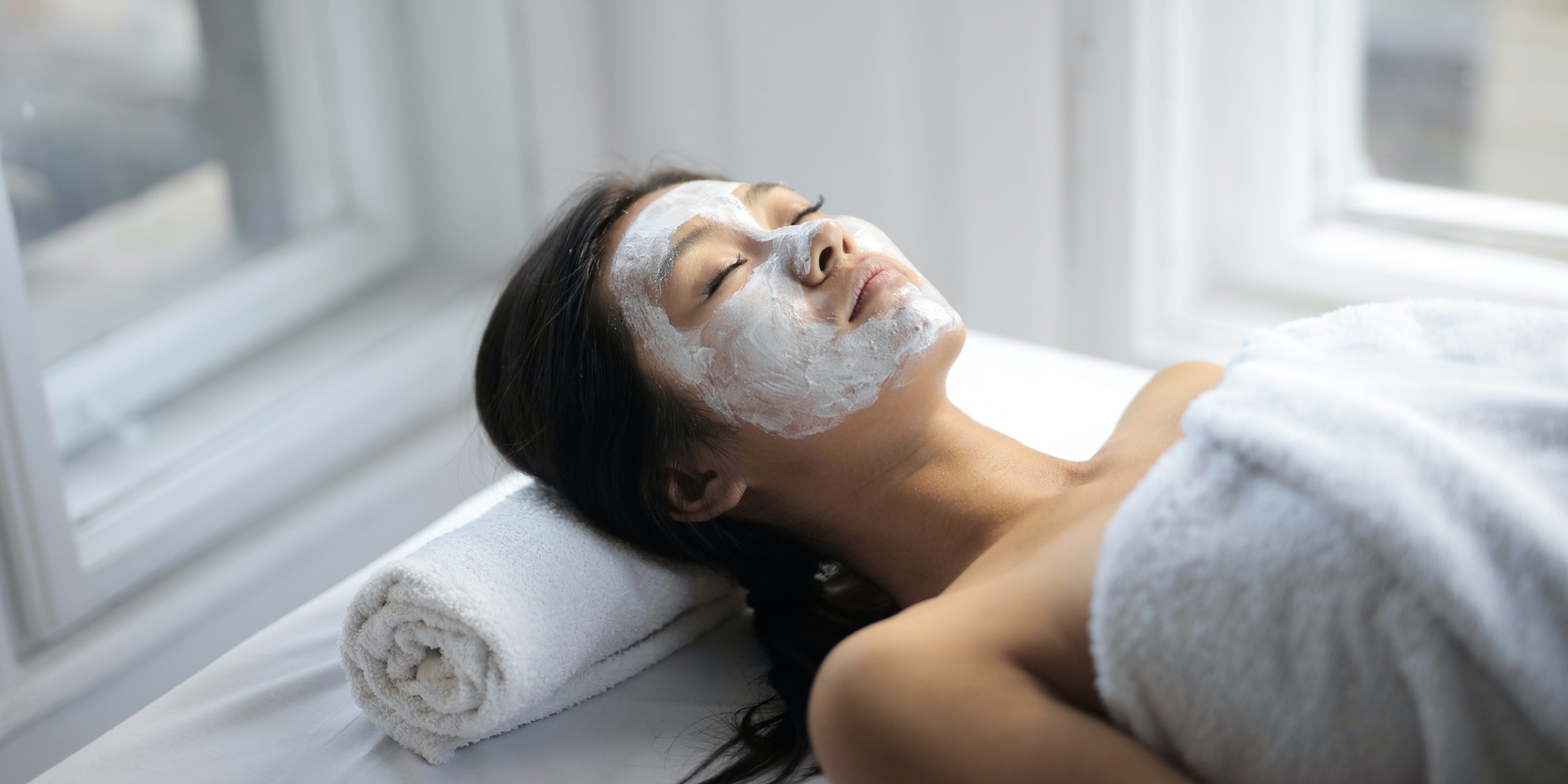 GoWabi: For those who want to relax and take it easy
Think of how many responsibilities you juggle on a daily basis: dealing with working, cooking, cleaning and maintaining a social life. All that pressure and stress is building up in your muscles and it feels like you are carrying the world on your shoulders. It's time you have a break and treat yourself to a spa day. Oil massage, sugar scrubs or facials - GoWabi offers all that and more! So turn off your phone and take a moment to unwind and connect with yourself. Your body will thank you.
Raya Heritage Chiang Mai: For those who need a getaway
Let's face it: If you are working from home all day long, at this point you are sick of your house. Your soul craves for the days when travel was still a thing and we understand the frustration. International travel is cancelled but staycations are your way to go now. Raya Heritage is close to home but still a novel environment, it's safe and gives you that vacation feeling you have been dreaming of.
All About You: For those who are all about self-care
Masks, hand sanitizers and the pollution that isn't getting better - total starter pack of the "new normal" in today's world. It's important to keep yourself clean and safe but adopting a new skin care routine is also vital. All About You has a selection of natural and organic beauty products based on skin problems you might be facing. Also, you get exclusive promotion if you buy directly through their website! 🤫
Prownie Prownie - For the sweet tooth
Ever heard of serotonin? Serotonin aka happiness hormone is found in chocolate and it's a perfect way to boost your mood during lockdown. Order your next "box of happiness" from our merchant Prownie Prownie, who's desserts are not just beautiful but also delicious. At the end of the day, it's the sweet little things that matter.
Chowa: For meaningful and deep sleep
Good design can help you sleep better. We know people who swear by U swoon side pillows - it's both extremely comfortable and looks great in your bedroom interior. When it comes to quality sleep, getting the best quality pillows you can afford is an investment you won't regret. Chowa are your leading sleep professionals in the sleep industry.
Tiny Tree Garden: For plant lovers
Flowers, plants and cactuses - are a great way to decorate your home. But why not take it further and upgrade yourself to a mini terrarium? Tiny Tree Garden offers workshops that will help you create your own miniature garden with its own ecosystem and characters. Or if you prefer to have a DIY session at home, they also deliver tools to make your own terrarium. It's a good time to embrace a new experience and get in touch with nature. Also, how cute are they?
Jim Thompson: For those with great taste
In addition to fun hands-on experiences, spoil yourself with a present from Jim Thompson's home decor collection. Drinking your morning coffee from 100% linen cotton guarantees to lift your mood for the day. And if you're working from home - do it with style while wearing one of their fantastic silk kimonos. It's classy, comfortable, and just great taste.
Subscribe to receive the latest updates from Omise
Thank you!
You are subscribed.
Omise uses cookies to improve your overall site experience and collect information on your visits and browsing behavior. By continuing to browse our website, you agree to our Privacy Policy.
Learn more