Available only in Thailand
TrueMoney Wallet
Unlock new business opportunities by adding the most widely used e-wallet in Thailand to your checkout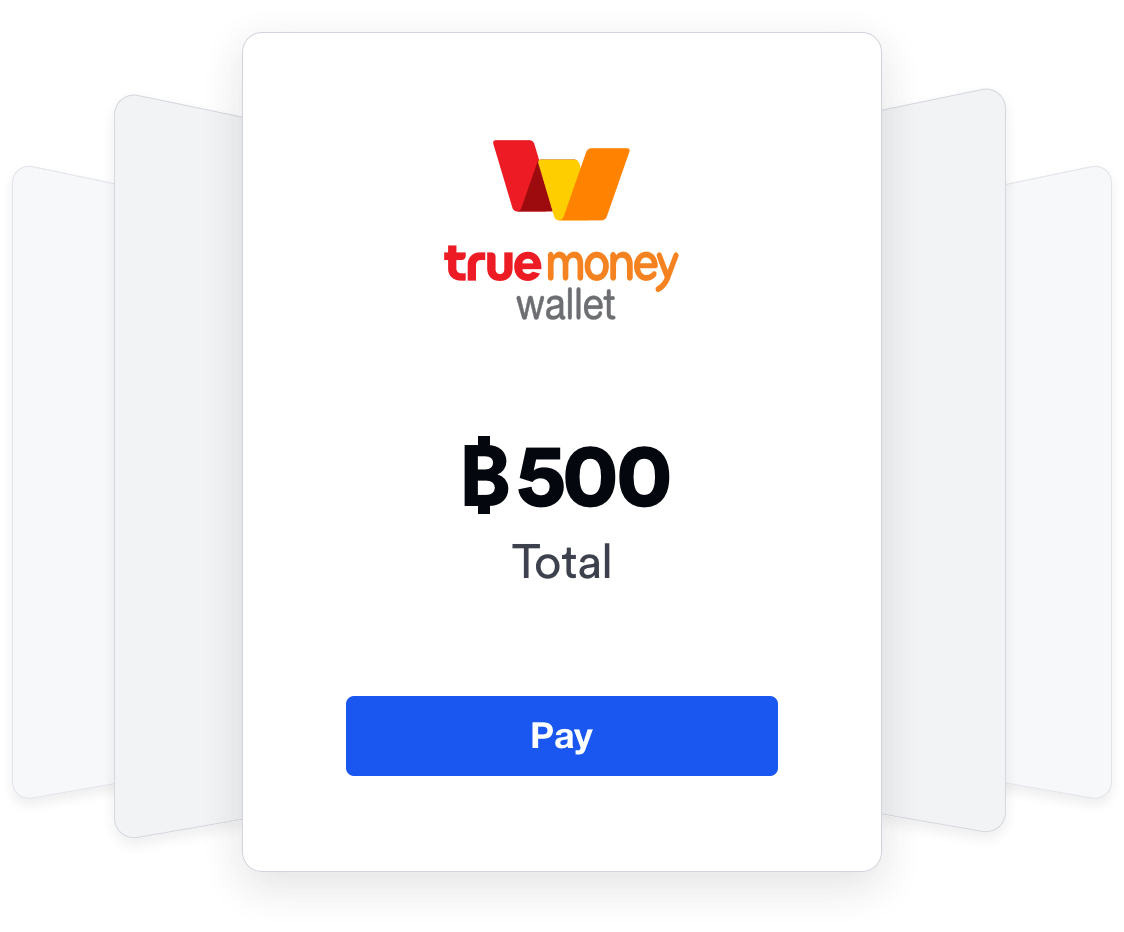 Cash is from the past
Digital payments are on the rise. With TrueMoney Wallet, the customer's credit card, debit card, and bank account details are digitally stored; giving buyers quick access to eligible funds. This helps encourage their impulse buying behavior and drives your revenue.
Reach more buyers across Thailand
Cater your business to the spending power of the young and tech-savvy generation
15
million+
people across Thailand are already using TrueMoney Wallet today
24
yrs
is the average age of TrueMoney Wallet users namely; university students and first-jobbers
20
%
of Thai consumers use an e-wallet as their preferred payment option when shopping online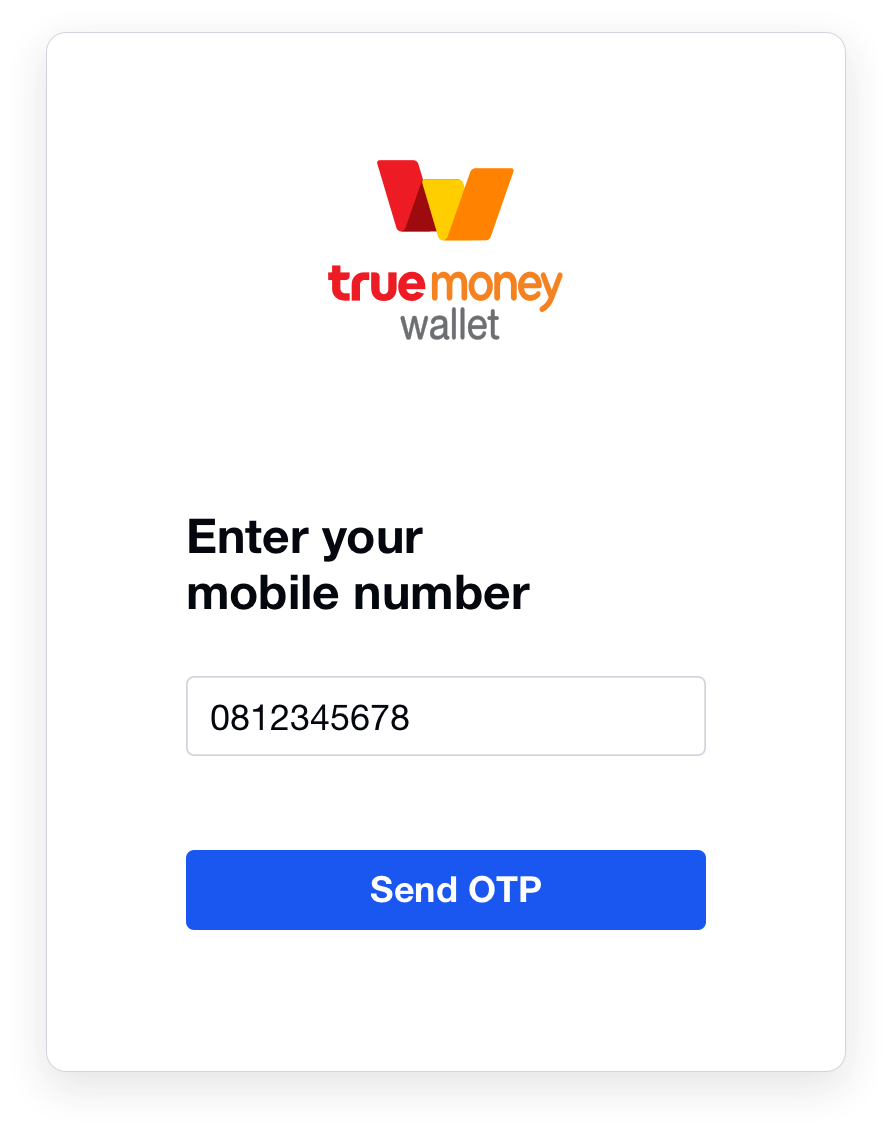 Simplify your checkout process
Fewer clicks = more payments. Free your customers from filling out multiple payment details. Simply entering just their telephone number and an OTP is all it takes for TrueMoney Wallet users to make a purchase.
Read our docs