Small team, big impact
Omise is all about full-stack team where engineers, designers and business developers work together to form a single team.
Jun
Donnie
Manami
Robin
Fred

Sanjeev
Mike
Luke
Kiku
Erin
Tommy
Francois
Petchy
Di
Nam
Anak
Tib
Ryoko
Cheab
Stamp
Piano
Ying
Remi
Masa
Nut
Jeab
Ton
Carol
Chakrit
Aor
Turbo
Bank
Som
Var
Asuka
Prin
Jan
Wan
Apirak
Nick
Pao
Pound
Curt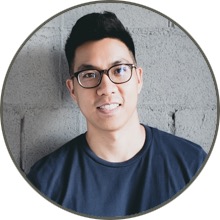 Vee
Kanchan
Mac
Taro
Saroj
Dhawal
Visit
Hut
Mit
Numnim
Pitiphong
Neung
Kaixi
Paul
Gift
May
Por
Nutto
Fern
Philipp
Siri
Kei
Wat
Lily
New
Hanif
Join us
Our mission
Empowering people's daily life by providing tools and opportunities that connect payment dots.
Our vision
Our vision is that people always use Omise to pay or receive various forms of value. To improve their daily lives and experience.
Our values
We live the values that reflect who we are, how we do things and where we want to be.
Embrace transparency
We don't hesitate to share ideas and always make sure the everyone in the team is kept in the loop.
Proactive & Professional
We make things happen instead of waiting for them to happen.
Stay hungry
Everyone in the team is encouraged to constantly learn something new, and to always be creative.
Stay humble
We encourage open discussions and give honest feedback to one another. Feedback is valuable. That's how we keep on improving.

Get Sh!t Done
We prioritize our ideas and focus on what needs to be done.
Take initiative
If something's not right or could be improved —think & react, we don't need to be told what to do.
Go beyond
We make sure that your voice is heard because at Omise, we value your opinion.
Cherish customer needs
We strive to build a product that will make life easier for our customers.
Listen more
Listen to others. Listen to the market. That's how we can help make people's lives better and achieve our mission.
Benefits & perks
We value our people. In addition to your salary, we aim to offer benefits that will reward you further for your hard work and contribution.
Medical insurance
Flexible working hours
Brand new Macbook Pro
Paid vacation
Stock options
Free snacks
Open work environment
So you fancy a job? ᕕ( ᐛ )ᕗ
Well that's great news. We're always looking for big thinkers with small egos to join our team.