Omise adds new payment method, Alipay

We're pleased to announce that from today, you can start accepting Alipay payments through Omise. Accepting Alipay on your store means that you can make more sales, in more places, to more people. Alipay is among the most popular payment methods used by Chinese consumers today, having over 450 million registered accounts.
Here's how it works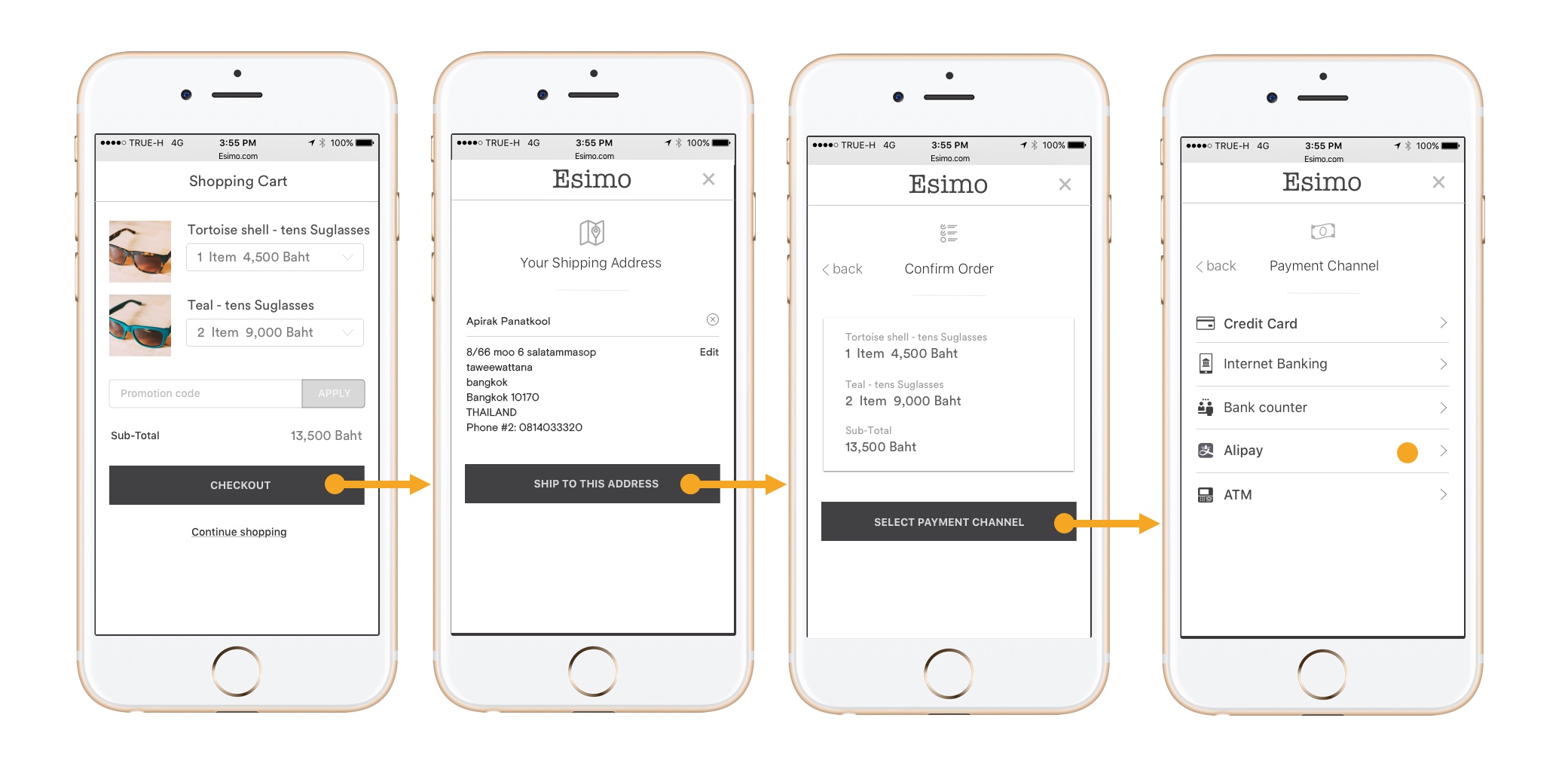 Once your customer has done loading up their shopping cart, entered their shipping address and is ready to make payments, they can select Alipay as their preferred payment method.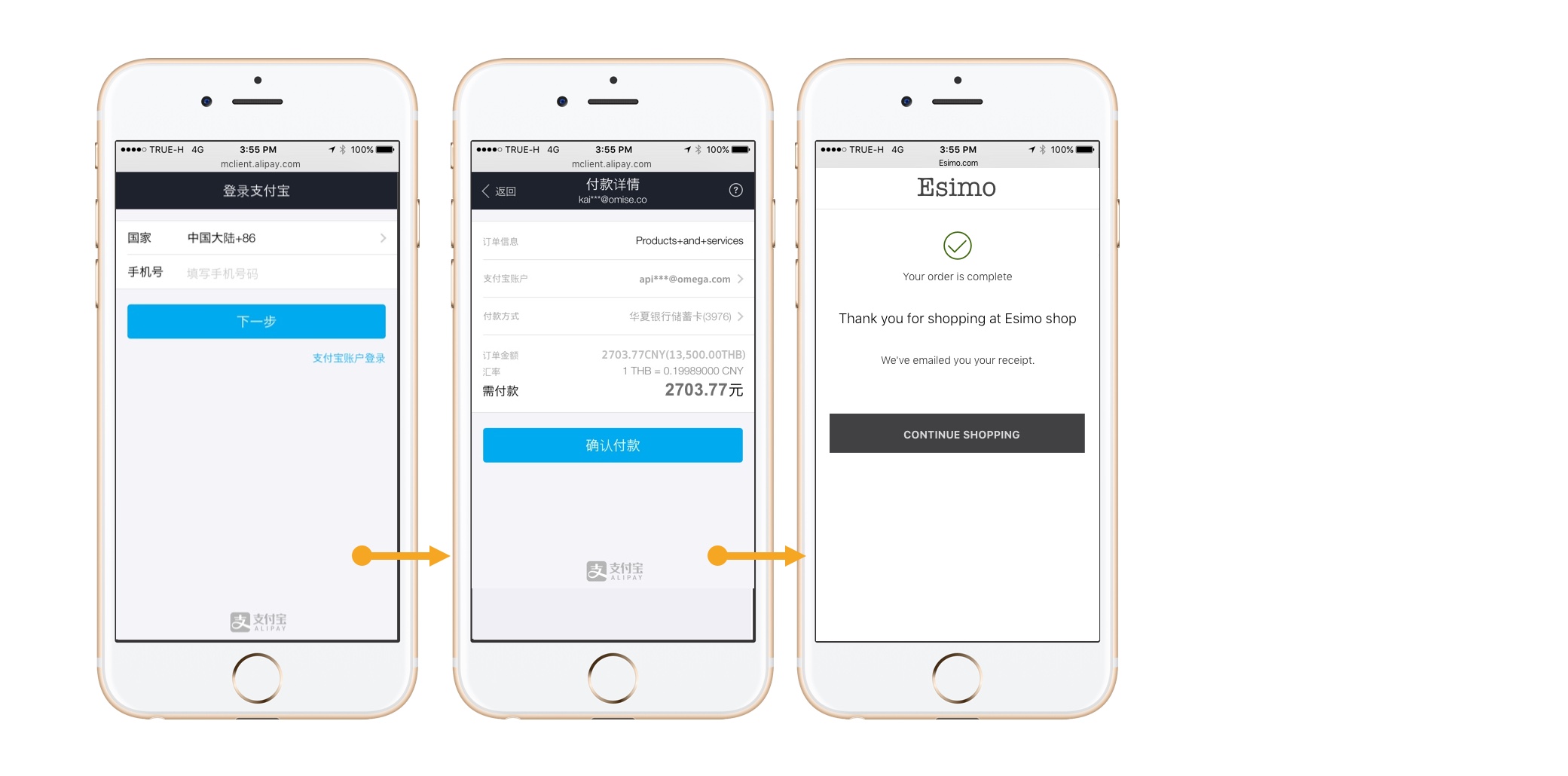 Omise automatically redirects your customers to Alipay's payment page to login and confirm the payment. The payment amount is pre-filled and is displayed in both CNY and THB. Once your customer completes the payment, they are automatically redirected back to your store.
Getting Started
To enable the service, please let us know. We'll help you through the process to enable the service on your account. For details on integration, please see the documentation.
Please note that Alipay is currently available to merchants with a Thai-registered Omise account only.
Subscribe to receive the latest updates from Omise
Thank you!
You are subscribed.
Omise uses cookies to improve your overall site experience and collect information on your visits and browsing behavior. By continuing to browse our website, you agree to our Privacy Policy.
Learn more