Introducing the new midnight cut-off accounting period
We would like to inform you that starting on January 1, 2019 we will be making amendments to our accounting procedures by introducing the new midnight cut-off accounting period. Each accounting period will be from midnight of one day until midnight of the next day. The aim of this is to simplify the accounting procedure for your finance team. The change is mainly about how the holding period and the transferable balance will work in 2019 and in the future.
Currently, charges are released from the on hold balance to the transferable balance in real time. i.e. a transaction that took place at 10:33 AM on December 1, 2018 will normally be available for transfer at 10:33 AM on December 8, 2018 (assuming a 7-day holding period).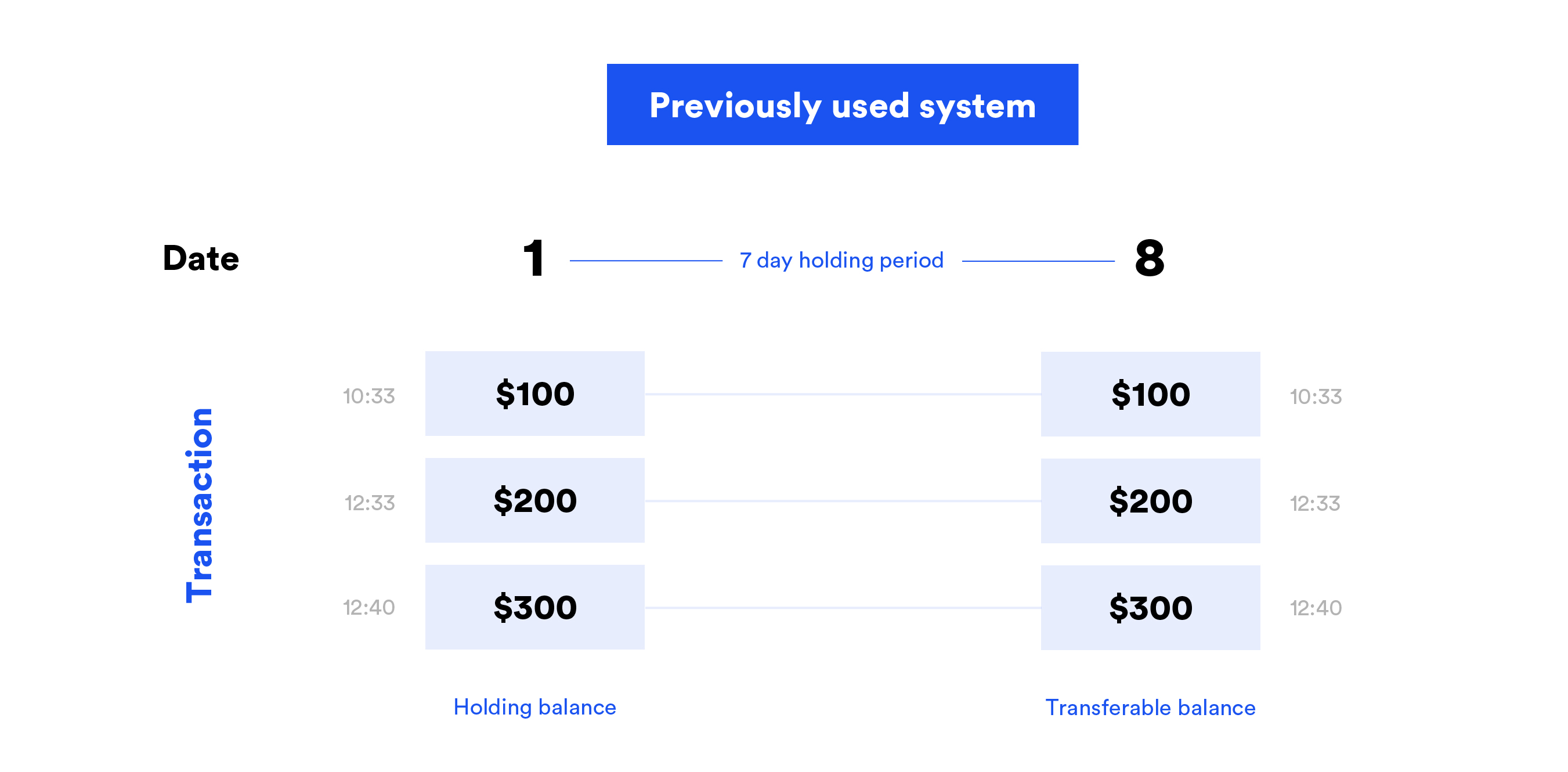 From January 1, 2019 there will be one daily transition of funds from your holding balance to your transferable balance. This will cover a 24-hour period, from midnight to midnight.
This procedure has already been successfully trialed with a selected number of our merchants. We have received favorable feedback and therefore have decided to introduce this new system to all our merchants. This will be an automatic update for your account. No action is required from your end. Your contracted holding period will remain the same.
If you have any question or concerns regarding this amended procedure, please contact our customer support team
Subscribe to receive the latest updates from Omise
Thank you!
You are subscribed.
Omise uses cookies to improve your overall site experience and collect information on your visits and browsing behavior. By continuing to browse our website, you agree to our Privacy Policy.
Learn more