KIJIN
OMISE SOLUTION
WooCommerce, Card payments
"I wanted to give our customers the option to make the payment on the website. With Omise, the checkout page has an attractive design and is customizable to our preference. The payment flow is smooth and allows our customers to pay without any redirection out of the website."
Mr. Genya Ishikawa
President & CEO of KIJIN
FEATURED MERCHANT
KIJIN
OMISE SOLUTION
WooCommerce, Card payments
BUSINESS TYPE
Retail
Wood furniture should have a long life span that can last up to 100 years. On many occasions, the simple household furniture holds deep sentimental value to families that last for generations. Mr. Genya Ishikawa, CEO of "Hundred Year Furniture KIJIN" sat down with us to talk about KIJIN's story and their transformation into an e-commerce store; from launching an EC site through WooCommerce to choosing the right payment gateway for their business.

Building a brand up from the foundation
KIJIN was born from the development of Mr. Ishikawa's mission to craft furniture and household products that could last a lifetime. Prior to founding KIJIN, Mr. Ishikawa has experience in OEM furniture product planning. At the time, we were importing furniture produced in Indonesia on a very large scale, oftentimes the production of our product was up to 1 million units. One day, we received a complaint from one of our long-term customers that the shelf they bought from us was crooked. We responded by saying that it was bound to happen since the product quality was quite cheap. Since then, I started to feel uncomfortable with mass production and mass consumption. I truly believe that furniture should be durable and usable for a long time and not be replaced within a short period of time.


Later on, Mr. Ishikawa quit his job and started to build enduring furniture, ones that could last a lifetime. In order to achieve this, his furniture craft is built based on 3 main concepts; custom-made, good craftsman, and strong wood.
During the first year of his business, he utilized previous personal relationships with furniture craftsmen to his advantage. Although he has no expertise in product design, he had a mission to produce furniture that could connect three generations of families together. "Every client has an idea of their perfect furniture that relates to the future they imagine. My job is to create a story and embed it in with the furniture we produce; the story before the furniture was made, when it is used, and what will be in the future."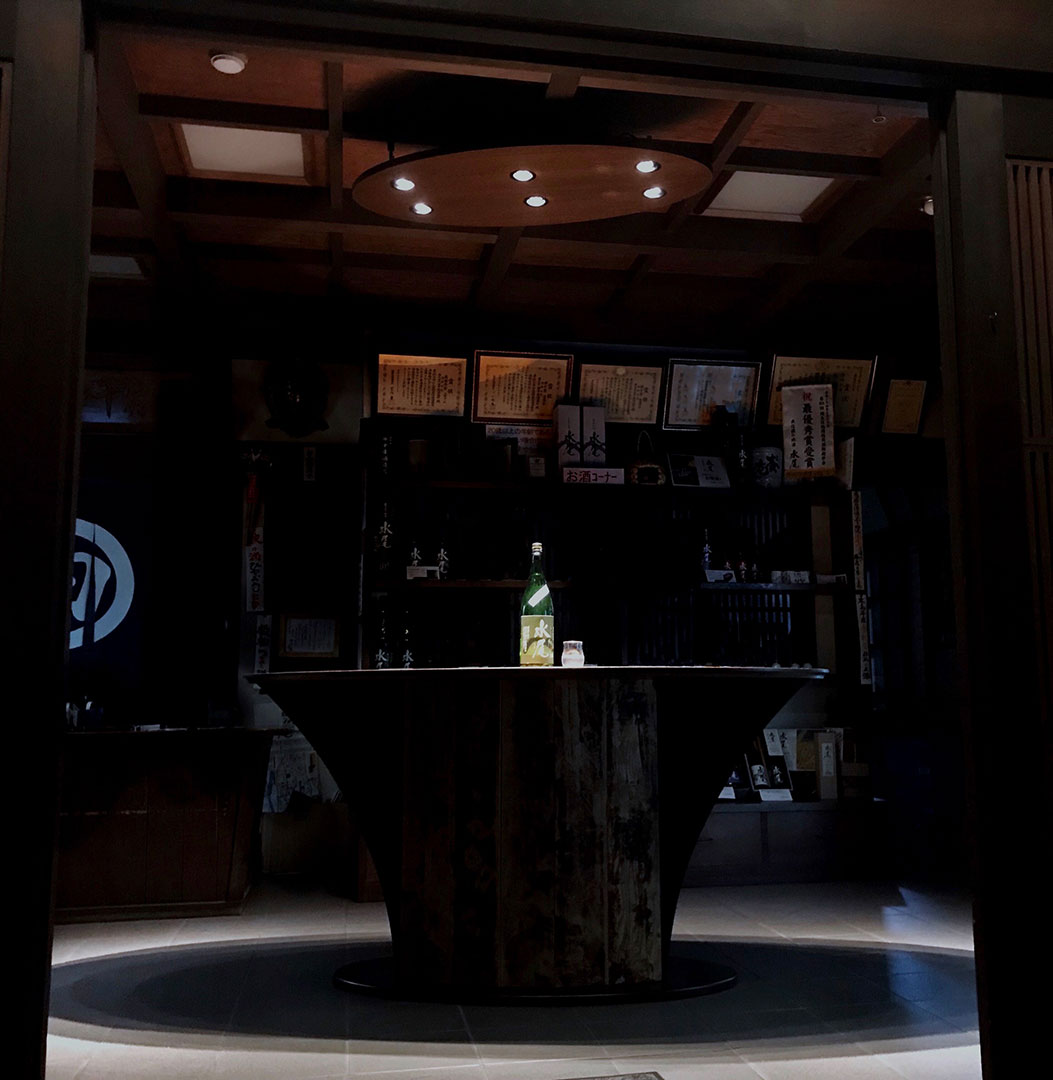 This brewery's tasting counter existed since the first year of the Meiji Era and has been in use for over 100 years
An online store that conveys craftsmanship
When you visit KIJIN's online store, we want to make you feel as if you are walking through a gallery. You can browse through a variety of items, from original furniture built for homes and stores to small items such as business card holders and ties.
When KIJIN's online store started, they used WordPress as a CRM tool and only the products were lined up on display. It was a simple store but the true KIJIN-style was not fully expressed. KIJIN then decided to switch and operate their online store through the WooCommerce platform.


"I am satisfied (with WooCommerce) because even an amateur like me was able to build an online store up with ease. The WooCommerce platform allowed me to take full control with freedom in design," Mr. Ishikawa said. KIJIN's basic store functions are also provided by WooCommerce but the SEO measurements and online credit card payments can be easily added with external plug-ins as needed.
"When we started, we accepted payments through manual bank transfers and Paypal. However, I wanted to give our customers the option to make the payment on the website. With Omise, the checkout page has an attractive design and is customizable to our preference. The payment flow is smooth and allows our customers to pay without any redirection out of the website. In fact, you can easily install it by searching for "Omise" from the plugin store on the dashboard."
On the other hand, you must be very cautious when setting up security, Mr. Ishikawa mentioned. In an open-source EC platform like WooCommerce, it is indispensable to ensure security by always keeping the plug-in updated to its latest version. If you continue to use outdated versions, you may end up with an attack-prone site full of security holes without realizing it. Therefore, I'd like to recommend merchants to constantly check and update their plugin versions just like Omise does.


Mr. Ishikawa, President and CEO of KIJIN
Why KIJIN?
At the end of the interview, we asked why Mr. Ishikawa chose the name KIJIN. He then reversed the question to us, "What kind of kanji do you think of when you hear KIJIN?"
Would you write KIJIN with the 'person of wood' or with something else?
"All answers are correct. You can apply various words to the three letters Ki, Ji, N, such as 'joyful people', 'shining people', and 'demon gods'. Each person can interpret his/her own story and imagination on it. I thought it would be suitable for a furniture store like KIJIN to let people shape their own story."


The KIJIN team works on concept-making with furniture with a universal design
Mr. Ishikawa believes that building something made with care will enrich your heart. Therefore when looking at KIJIN products, you can feel the warmth that derives from human care which cannot be created by machines. KIJIN does not only build custom-made furniture but also small items that are easy to incorporate in daily life. So when you're thinking of buying a gift for someone special, you should think of
KIJIN
.