Automate your workflow
Free up time for your operations team. Get routine tasks completed automatically.
Scheduled billing
Whether it's weekly, monthly, or every other day, you can always configure the timing around your business needs and get paid on time, every time.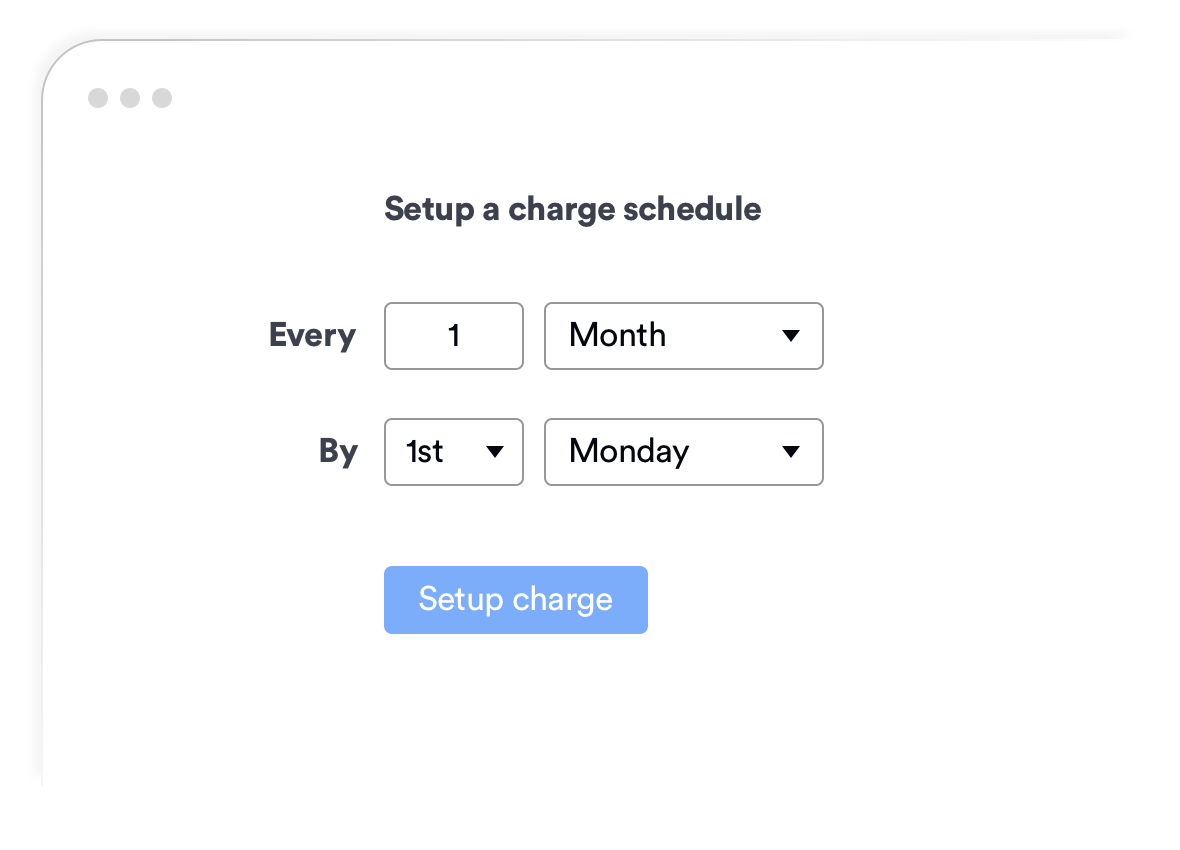 Run on autopilot
Charge your customer a single price on a recurring basis. Set up once and and receive steady, continuous revenue without having to lift a finger.
Customize for your business
Your billing model is tricky? Schedules are super flexible you'll be surprised.
Automate splitting of payouts
Deposit funds directly from your Omise account to a third-party bank account you need to pay as part of running your business.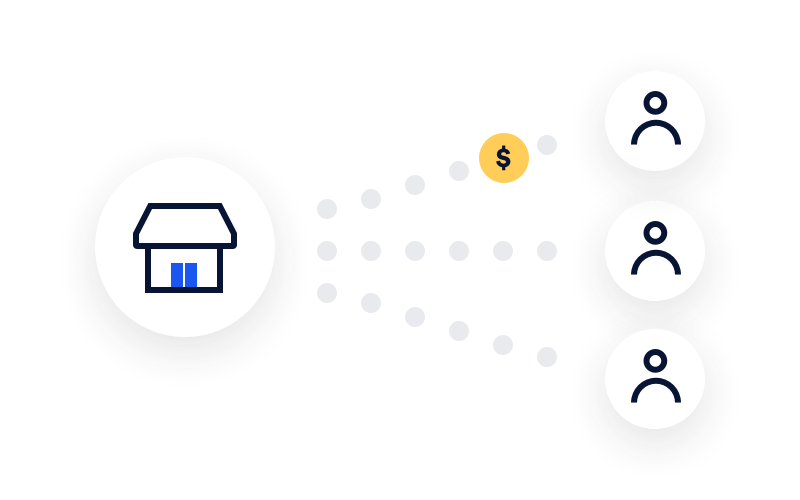 The Recipient API facilitates fund transfers directly from your Omise account to third-party bank accounts. Whether sending payments to suppliers regularly, paying the same contractors, or depositing funds to individuals or sub-merchants operating under your umbrella, we have you covered.
With payouts, each recipient's bank account details only have to be entered once, while the timing for each payout can be specified as what works best for both parties.

Wipeout much of the workload for mass disbursements
Fully automated system for greater accuracy and efficiency
Bank account verification process taken care of
Recipient information stored and protected in a highly secured environment
Easily create value driven relationships between you and your suppliers or the businesses under your umbrella
Run your business from one place
Access all the information and conveniently manage every stage of the payment lifecycle.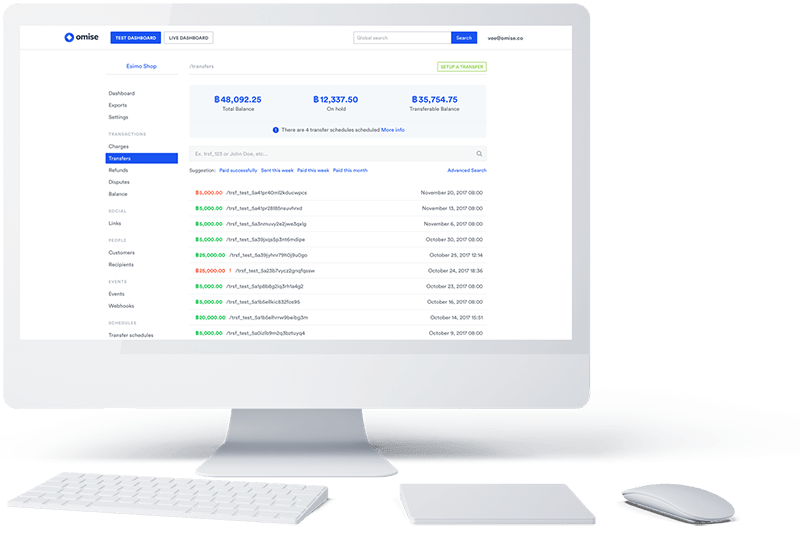 Reporting
Get updates of transaction events that happen on your account from the dashboard or through webhooks. Realtime updates of charges, refunds, failed payments, and more, enable swift issue resolution.
Dispute management
Upload important sales documents to the Documents API, and whenever a case arises, systems will automatically take care of evidence submission on your behalf.
Fits with your workflow
APIs and SDKs that support major programming languages make it easy for you to integrate functionality into your existing dashboard, helping create an automated workflow.
Key insights
Get access to real-time payment data and feed them to your internal teams for smarter customer interactions and better business decisions.